With a well-managed database, you can take your business anywhere. Tell us where you want to go – we'll use our SQL expertise to get you there. The sky's the limit.
No one-size-fits-all solutions here. All of our clients get a custom approach.
When you succeed, we succeed. You can rely on us to always do right by you.
We know SQL inside and out. We'll help you fix even the most complex errors, and build boundary-defying SQL databases.
Whether you're already in the cloud or just starting out, we design, deploy and provide specialised support for everything Microsoft Azure or Amazon Web Services.
Scale without slowing down
Inefficient database design can slow you down.
If you're growing, don't lose momentum – we're here to help you scale with speed.
Support from an expert SQL or cloud consultant when (and only when) you need it.
Unravel complex issues or get an important project off to the right start. Gain a trusted specialist as part of your team and start seeing results within a matter of hours.
Gain total confidence in your database platform performance.
With real-time monitoring and proactive technical support, we'll find and fix critical errors before they escalate. That way, you can be confident that your databases will perform as they should.
Get hassle-free support for Cloud Services, including design, setup and cost optimisation.
Spend less time problem-solving and more time scaling your business. We work with both Azure and AWS.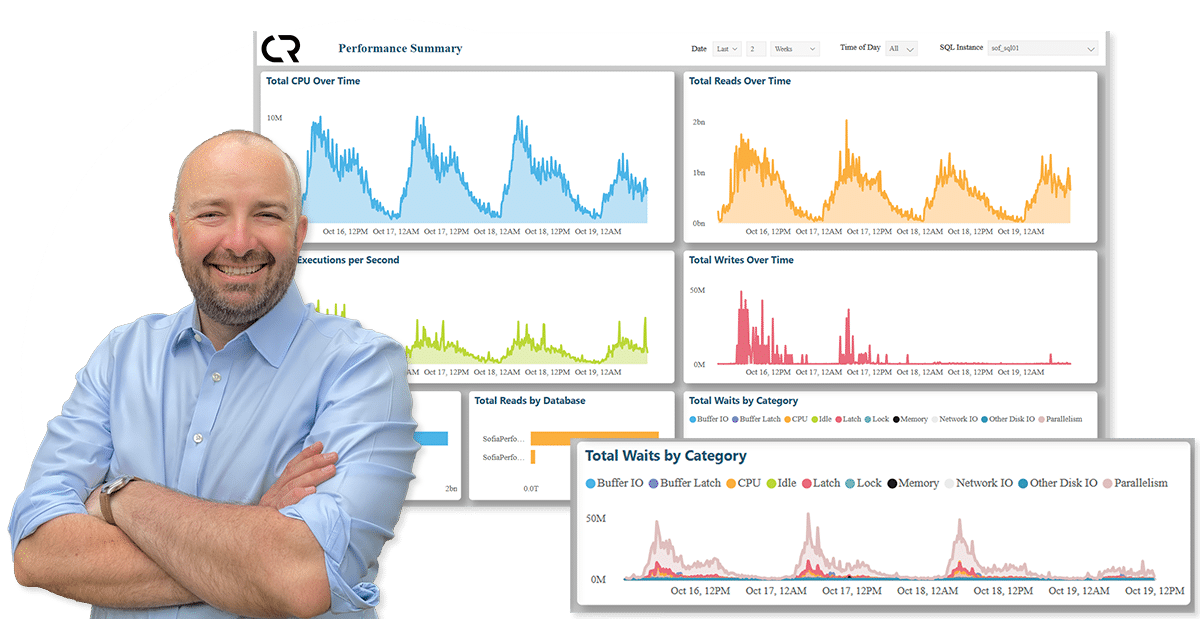 Meet Sofia, our performance insights platform
Sofia continuously monitors SQL DBs, catching errors before they escalate and providing performance-boosting recommendations.
Cloud Rede was a great partner to work with. They were responsive, knowledgeable, and always willing to go the extra mile. We are very happy with the solution they delivered, and we would definitely recommend them to other businesses.
Cloud Rede helped us to improve our processes significantly, and they've also delivered exceptional technical support.
Cloud Rede has been a great help to us. They were able to quickly identify the root cause of the problems we were experiencing, which has helped us to improve our service.
Cloud Rede was a great partner to work with. They were responsive, knowledgeable, and always willing to go the extra mile.
Go beyond what you thought was possible with SQL
We've helped our clients achieve some impressive results. Check out some of our recent work.
Helping a software tool developer scale with confidence.